I'm adding Windows Authentication to an existing app and can't get it to work.
There's a complete test environment with AD setup on a Windows 2019 Server and a separate IIS 10 server connected to the windows domain. Windows Authentication is turned on in IIS.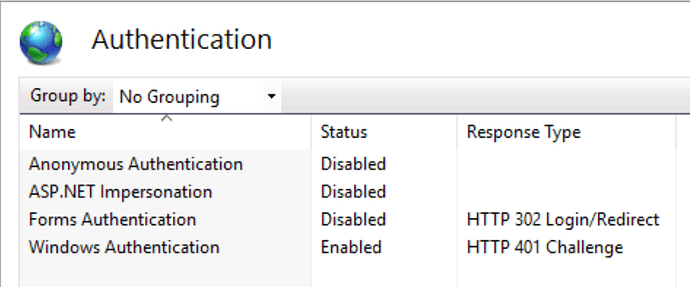 The browser (I'm using Edge) correctly prompts the user to log on when the website is accessed. I enter a valid (domain) username and password, which the browser accepts.
The only way I know of to get the username, which was entered into the browser prompt, is to use CFLOGIN. In Application.cfc, onRequestStart was modified. CFLOGIN is supposed to be defined at this point and CFLOGIN.Name should contain the username.

This fails because CFLOGIN is undefined.

What am I doing wrong? Has anyone gotten CFLOGIN to work using Windows Authentication.
Thanks,
Mike