Hi,
I tried to upgrade my jdk / jre to java 8 on lucee.
I followed this instruction
http://docs.lucee.org/guides/Various/installation-installer-documentation/installation-windows/upgrade-JRE.html
Server is Windows 2008 R2 and lucee 5.2.5.20. (upgraded a long time ago from railo).
I copied the files of the jdk folder
to C:\railo\jdk
and have the path
C:\railo\jdk\bin\server\jvm.dll
in the Tomcat administrator
I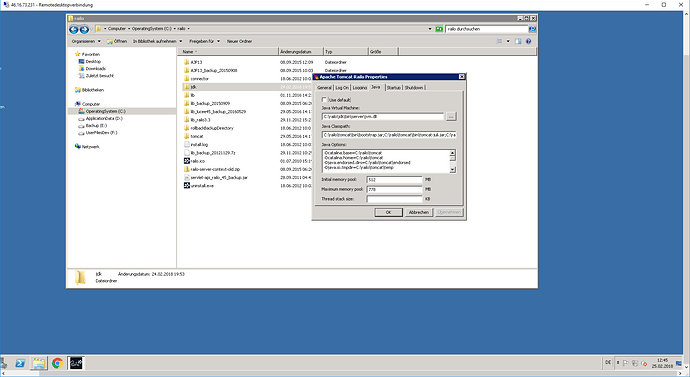 The tomcat administrator says tomcat is started.
But no web pages are being served.
What did I miss?
Regards
Thorsten