Hi
I hit https://lucee.daemonite.io/ and have "all categories", "all tags" [Latest] selected. To me that would show posts in - stick with me here, this is complicated - all categories, with all tags, ordered by latest first.
However this does not appear to be the case.
Here's what I see today:

But if I actively go to the "dev" category I see these: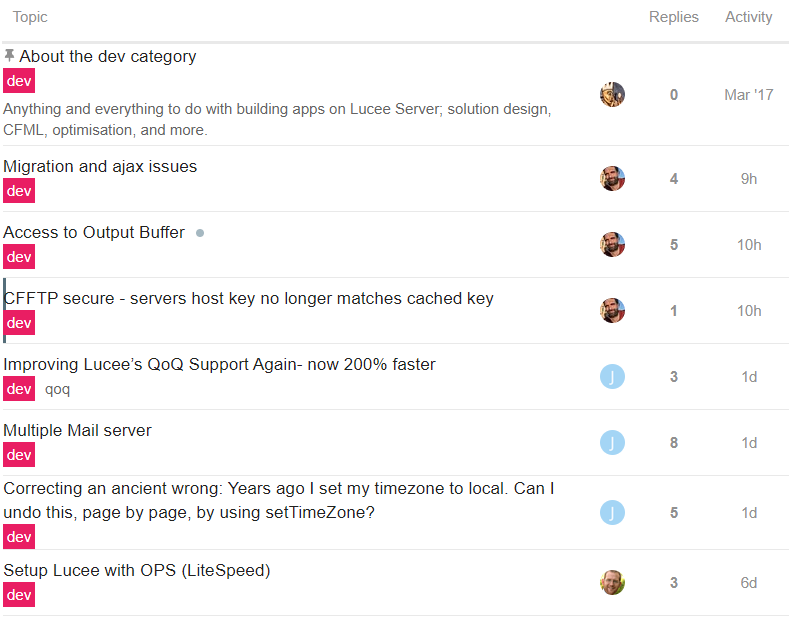 There's a number of posts there that would fall within the time range of what I showed from my "all" listing @ https://lucee.daemonite.io/. The latest "dev" item in that listing is from Aug 2022!
To my knowledge I have not tried to filter anything out, and can't see anywhere in my account settings that I could do so.
However I suspect it's some daftery on my part, or me not understanding some vagary of this forum app or something?