Hi all,
Has anyone ever seen the following when trying to load up the Lucee Server admin?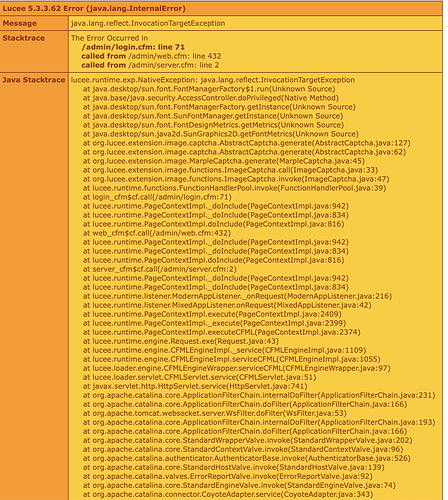 I can open web.cfm just fine, but can't get into the server admin whatsoever. This is on Lucee 5.3.3.62 on Amazon Linux 2, on an EC2 machine. I've ensured the WEB-INF folder is owned by root:root (the user that Lucee is currently running under whilst I get it all setup).
I've tried deleting the whole WEB-INF folder, restarting Lucee and having it recreated, but it doesn't solve the problem (apart from removing my datasources in the web admin, which I then have to re-add).
Any ideas?
Many thanks in advance.