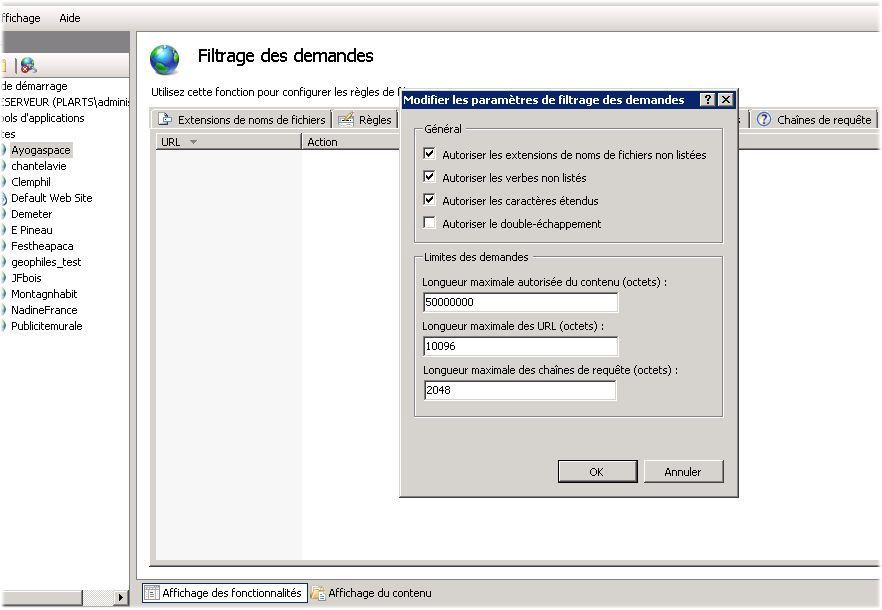 When uploading a photo of more 4Mb there is an error and message of upload restriction:
RequestLength and/or maxAllowedContentLength to be corrected in IIS7
Then I modify the request filtering parameters in II7 for that site.
And I still have the error message.
So I am wondering if there is a parameter to be modified in Lucee ?
Thanks for any help.
Pierre.