Hi,
OS: Ubuntu 18.04.5 LTS
Java Version: 11.0.11 (Ubuntu) 64bit
Tomcat Version: Apache Tomcat/8.5.56
Lucee Version: Lucee 5.3.8.189
We have upgrade to Lucee 5.3.8.189, and we have found out some issue.
Using sum on query of query from another query result it have inserted blank record (see image 3 below).
It will happen only if the query result source result is null.
Any settings to solve the issue? Lucee version 5.3.7.47 do not have this issue.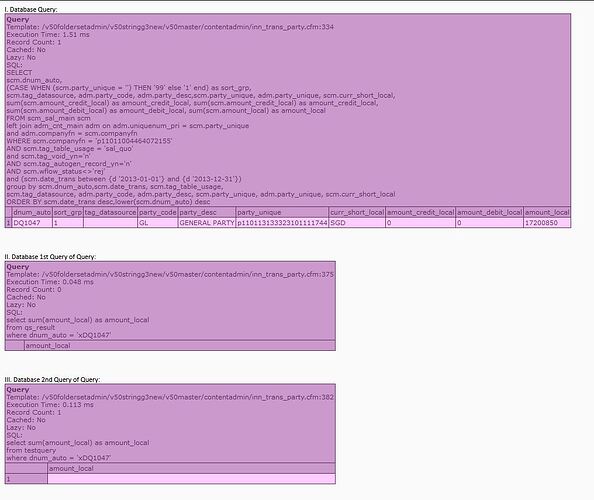 Please help
Thanks and Regards,
Sonny