Hi,
I have recently upgraded from Lucee 4.5 to 5.1.3.18 and now all my pdfs generated via cfdocument tag show incorrectly encoded Czech characters.
It was working just fine before the upgrade, but now even the simplest test case is rendered incorectly: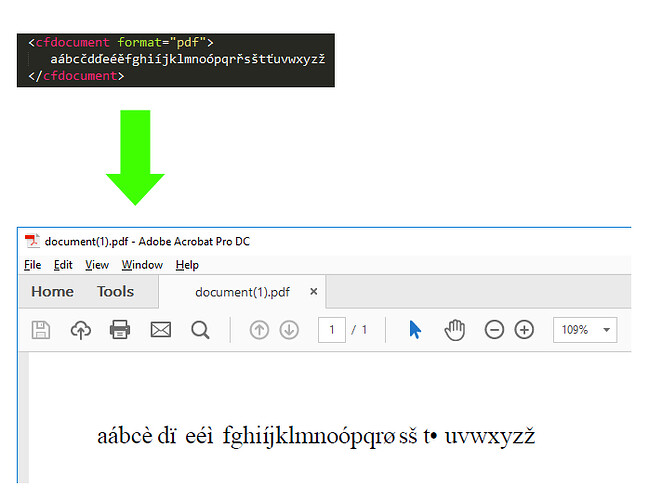 I have set everything under charset to UTF-8 in both server and web admin.
Also, I tried to wrap the cfdocument tag with and toggle the fontEmbed attribute on cfdocument on and off, but that doesn't help anyhow.
Would somebody know what might be causing this ?
Best Regards
Ivan