Heyo,
I'm giving websockets another try and I want to have it working on my localhost Lucee 5.3.3.62. I'm following this github:link
What have I done:
I installed it in the web environment through extensions version 2.0.3. Added the servlet jar file. Added the url pattern in the web.xml. Made a simple example following the video on the page.
What is the error
When I call the example page then I see the page but get the following error:
index.cfm:15 WebSocket connection to 'ws://localhost:8888/ws/echo' failed: Error in connection establishment: net::ERR_CONNECTION_REFUSED
Where I think the problem lies
I go to this page using this url "localhost/chattest/index.cfm". But in the example he goes to "localhost:8888/etc.". When I go to "localhost:8888" I get the following error: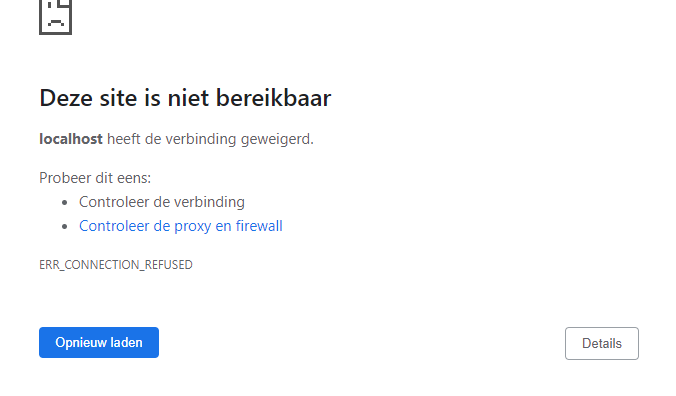 So I think somethings wrong with the port 8888. I tried to find out if there are other applications using this port, but it seems not to be the case. Is it something I have to do in Tomcat? Can't find many answers online. I've also have a websocket.log file, but nothing showing up there.
If somebody could help me point me in the right direction then that would be very helpful
Thanks in advance,
DrunkenMoose