Hi ,
New to Lucee.
I am trying to setup Lucee for replacing Adobe CF,
I have an error when I map a mapping as below, for existing working fine Adobe CF code.
You can say masked location as C:\ProjectNeo\application.cfm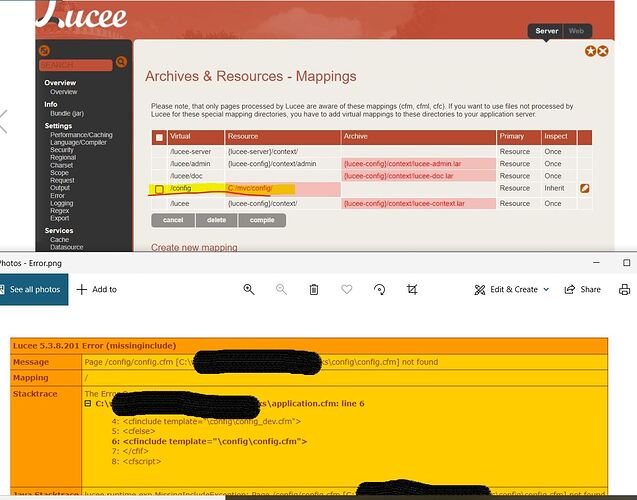 Can you help find out what am I doing wrong?