I'm having trouble getting datetime to save consistently to our cloud mongoDB cluster using the extension at

When querying the database for this record (raw data as seen by compass) 2018-06-29-00:28:29
The response from both cursor.toArray() or cursor.next() looks like {ts '2018-06-29 07:28:29'}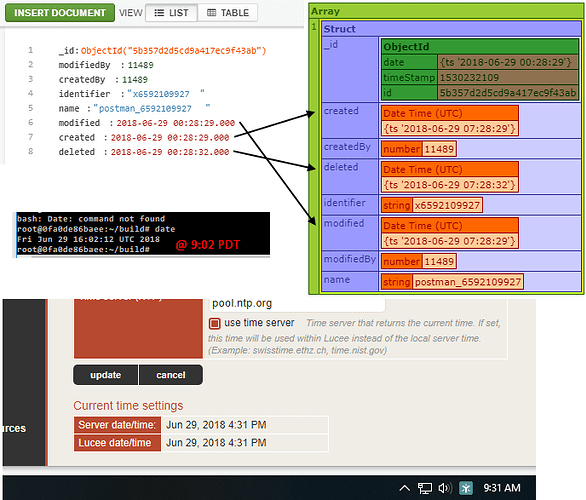 As if the mongo extension has applied a transform of +7:00 to the date fields, presumably an unecessary PDT -> UTC conversion.
Running as docker container on my local machine (Docker for Windows /w linux containers) -> CommandBox lucee 5.27
Lucee server set to UTC - and reporting time as expected.
commandBox JVM is set to UTC using jvmarg -Duser.timezone=UTC
Note that container bash reports time correctly.