Don't forget to tell us about your stack!
OS: Windows Server 2019
Java Version: 11.0.11 (AdoptOpenJDK) 64bit
Tomcat Version: Apache Tomcat/9.0.46
Lucee Version: 5.3.10.120
Any advice on the Microsoft SQL Server application not showing as installed in the lucee admin? I am not sure (sorry) during which update this changed (I think it was 5.3.10.97). It definitely is installed and working fine with several datasources on this server but shows that it is not in the admin.
Installed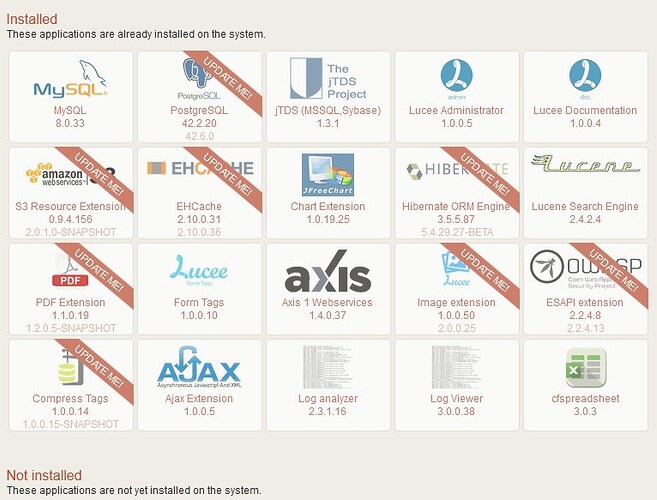 Not Installed