OS: Windows
Java: Temurin jdk-11.0.17+8
Lucee: 5.3.9.141 and 5.3.10.97
I'm not sure when this started happening but my Server Admin UIs are giving incorrect information about the MariaDB extension, of which I'm the current maintainer via Forgebox.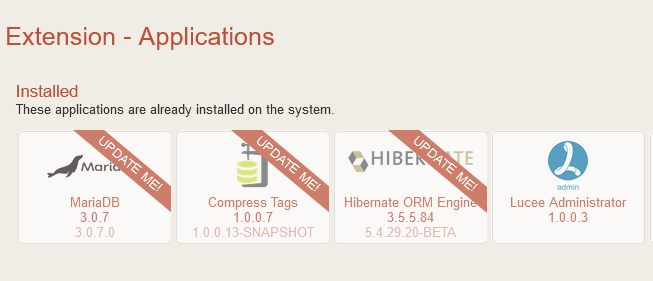 It says I need to update from 3.0.7 to 3.0.7.0, but I can tell you that there is no version 3.0.7.0. I use SemVer and 3.0.7 is the latest release.
The version numbers of other Available versions are also wrong on the extension page itself:

Has some rule been introduced that extension versions must be in N.N.N.N format?