Don't forget to tell us about your stack!
OS: Debian 11
Java Version: 11
Tomcat Version: included
Lucee Version: 5.3.5.92
installed on an already running multi-site enabled Apache2 LAMP server. the /var/www/html folder will load a index.cfm file but when i try to browse to http://ipaddress/lucee/admin/server.cfm
i get this.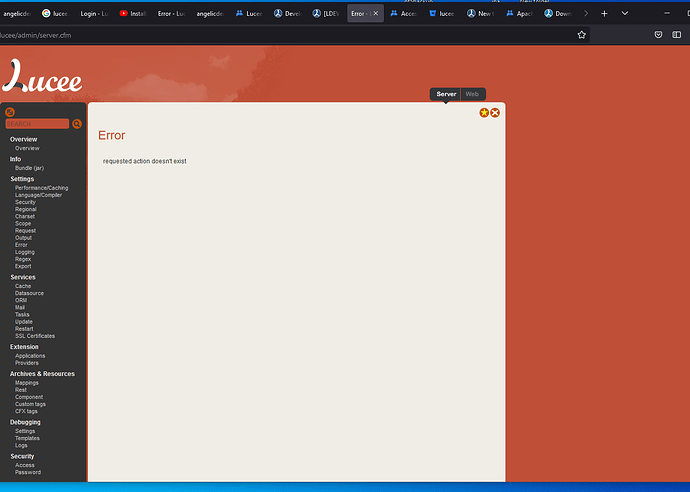 this is the http://ipaddress/index.cfm
(new user image removed)
i know nothing about Lucee, Tomcat, or ColdFusion, i have a backed up website that i am trying to get running and i have this server available. i can post logs if you tell me what log is relevant.
thanks for your time.