I have just installed Lucee by lucee-5.3.3.062-pl0-windows-installer.exe. During installation, there was an error like :
Warning : Problem running post-install step. Installation may not complete correctly
Error setting password for Lucee admins. (did the service start?)
OK (button)
After installation completed, http://127.0.0.1:8888/index.cfm link was loaded successfully.
But when I clicked "Secure Administrators" link to reach Administrator page :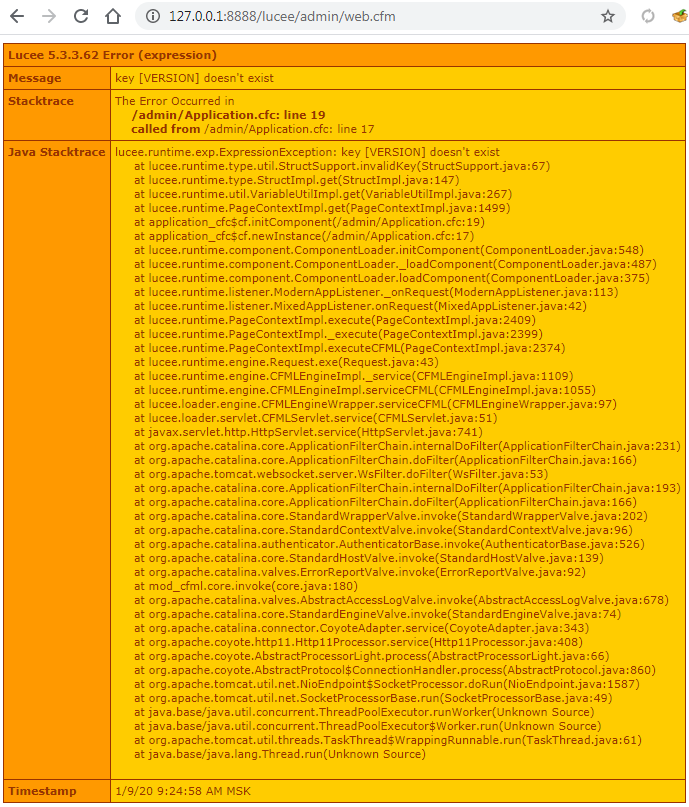 I tried clean installs many times but nothing changed, and also googled it but nothing came out but this :
https://dev.lucee.org/t/lucee-5-1-1-65-error-expression-message-key-version-doesnt-exist/534
I'm stuck. any help would be greatly appreciated because we are trying to move from coldfusion to lucee.