Hi all,
when I try to add custom plugin by using "Upload new extension" for 5.4.3.2 & 5.3.12.1 version, I am getting the following errors: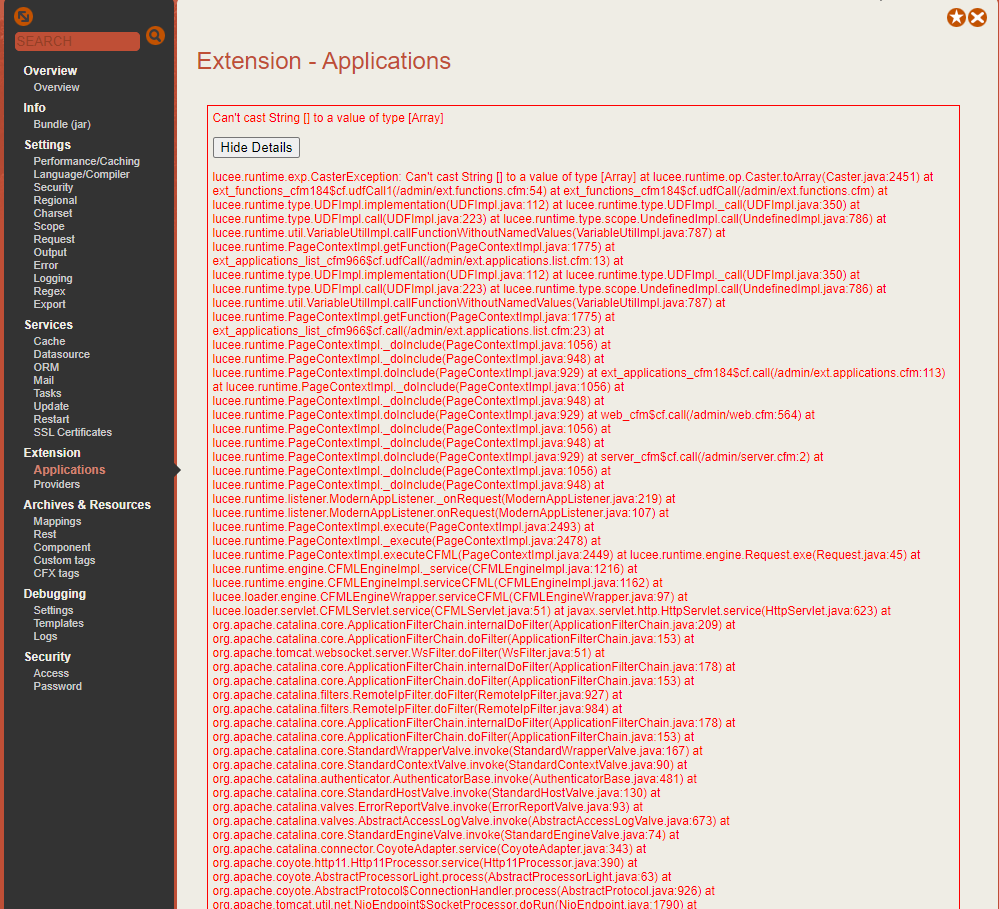 this is on the "Bundles (jar)" page: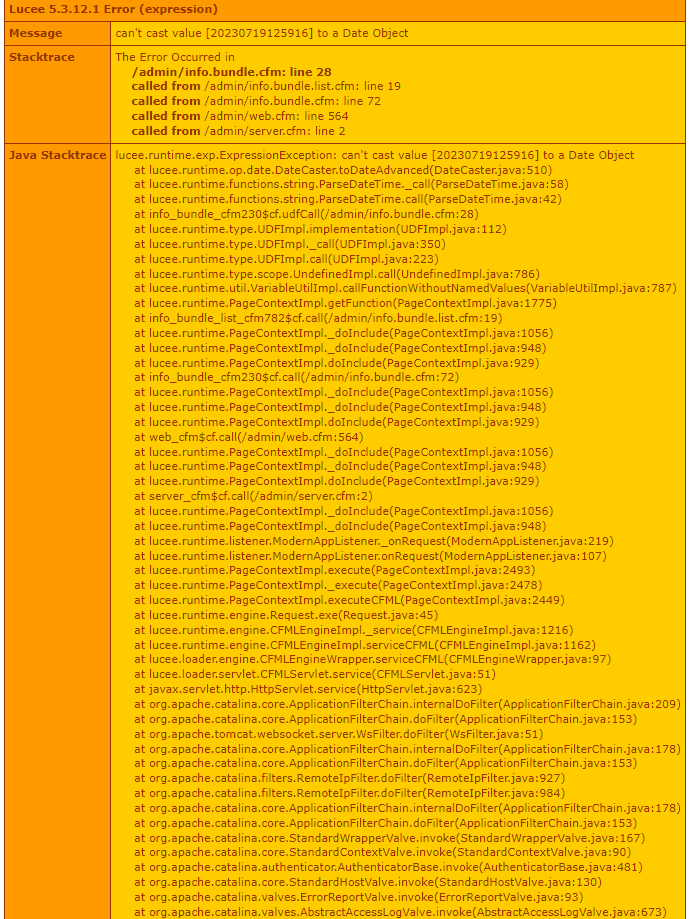 The plugin depends on new bundle, which is missing before deployment: org.lucee.xml (1.0.0.0)
The issue is not reproducible with 5.3.11.5 & 5.3.10.120 versions.
Workaround that is working at the moment (no errors for 5.4.3.2 & 5.3.12.1):
if I add the plugin under deploy folder it is adding the bundle, but after that I must add the plugin manually again using "" Upload new extension" option.


Any ideas?