I just migrated a CF server to Lucee. One problem I'm facing is with PDF generation of an invoice document. These invoices often contain multiple line items that are stored in one large table. The problem is this:
If the table contains only a few line items, and will fit on the first page there is no problem
If the table is longer and would usually (when rendered on the old CF server) be split across two pages, it is bounced onto the second page
If the table is very long e.g. would span more than an entire page on its own, then it renders correctly.
I am using the following syntax:
I tried modern, but could not get the layout to work the way I needed to, so reverted to classic.
I created an image that shows an example of the problem, based on the central table that lists the invoiced items.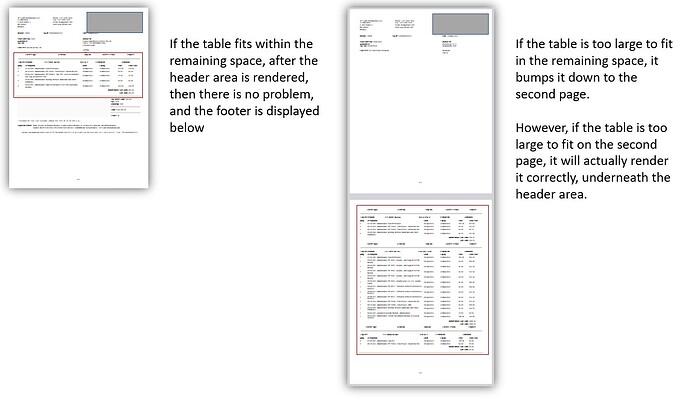 Any ideas how I can get it to never force a new page, regardless of the table size?
Thanks.
OS:Windows Server 2022
Java Version: 11.0.18 (Eclipse) 64bit
Tomcat Version: 9.0.71
Lucee Version: 5.3.10.120