Notifications
When someone is talking directly to you — by replying to you, quoting your post, mentioning your @username, or even linking to your post, a number will immediately appear over your profile picture docked at the top right. Select it to access your notifications.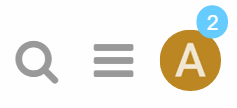 Don't worry about missing a reply – you'll be emailed any notifications that arrive when you are away.
Note, you'll also won't be sent any email notifications by default if you are on the web site when the notification is issued.
New Topics
All topics less than two days old are considered new, and will show a new indicator.

Tracking Topics
Any topic you've actively participated in — by creating it, replying to it, or reading it for an extended period — will be automatically tracked on your behalf, and will show an unread post count indicator.

You can change your notification level for any topic via the notification control at the bottom, and right hand side, of each topic.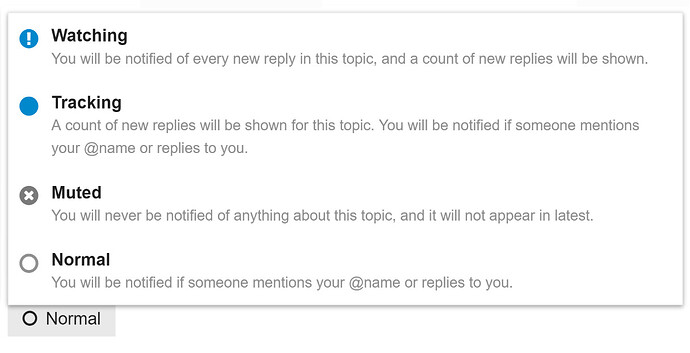 Notification level can also be set per category. To change any of these defaults, see your user preferences.
Edits
When a post is edited it may bump the topic to the top of the Latest list. You may also find that Admins groom topics to improve their formatting from time to time; especially topics that migrated from the old mailing list.