Hi.
New to Lucee and ran into an odd issue. I am using CFIMAGE with the captcha action.
There is no problem in my computer but an error is occured in the server.
My source code and the error message is below;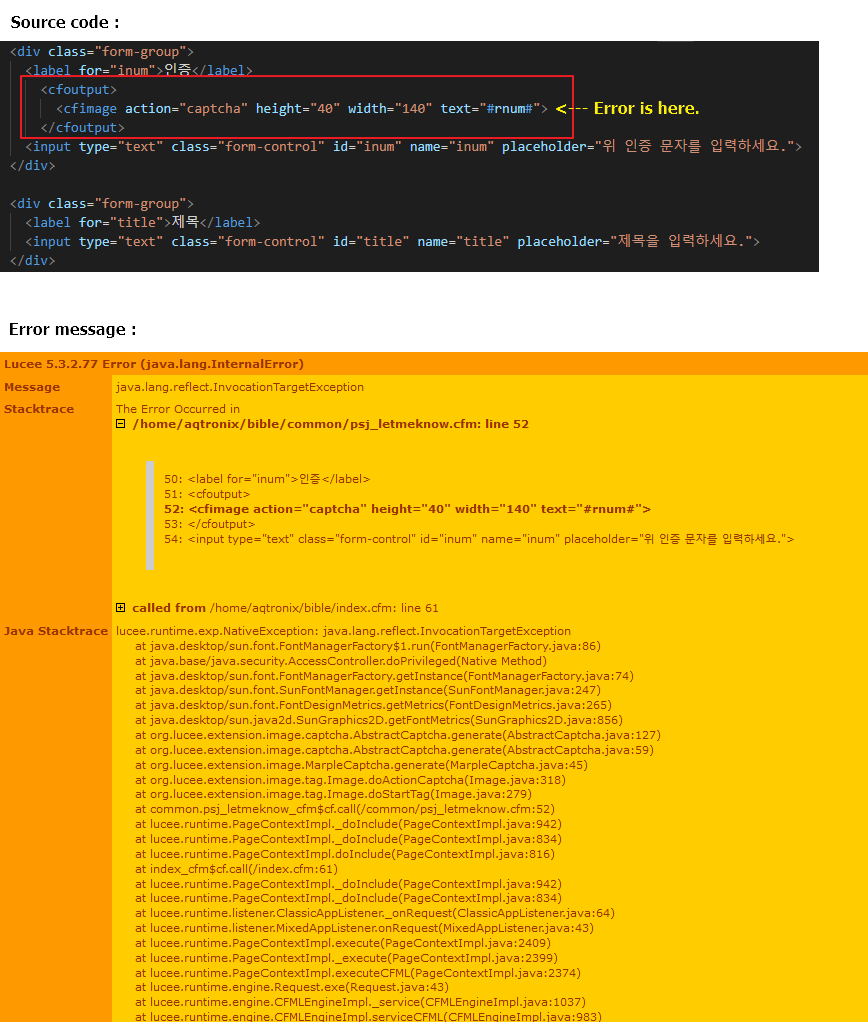 ㅇ System information
[ My computer ] [ Server ]
- OS : Windows 10 (64bit) - CentOS 7 (64bit)
- Lucee version : 5.3.2.77 - 5.3.2.077
What is the problem and how can i fix it?
Help me.