The April 2017 sprint is underway, and will produce Lucee 5.1.4. Here's a screenie of the tickets, along with a link to the full ticket list below: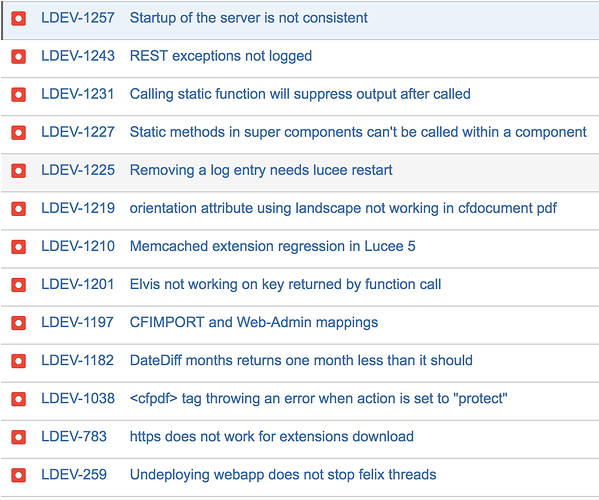 https://luceeserver.atlassian.net/issues/?filter=12000
We're still hyper-focused on getting everyone onto Lucee 5, so please keep the feedback coming if there are any tickets blocking you from upgrading. Feel free to comment right here.
In case you missed it, here's a link to the retrospective from the March sprint: