Hello Lucee-verse! Happy New Year to everyone!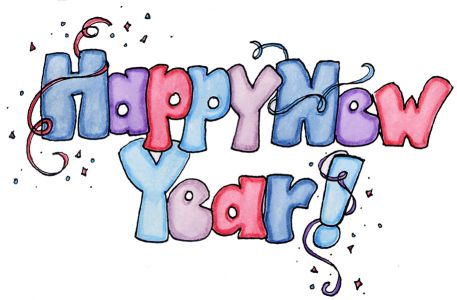 We're hoping everyone had a great 2017, and great holidays as well. Team Lucee managed to find several hours of rest and relaxation during the holidays (

), while we were busy planning the 2018 development schedule.
To get things rolling right away, today we're announcing the final release of Lucee 5.2.5.
To recap, we shipped 5.2.5 as a Release Candidate on Oct. 10, 2017, with the goal of leaving that in RC status for a bit longer than usual (typically one month), while we worked on wrapping up the 2017 development schedule, and also planned out 2018.
The 5.2.5 release is really solid, as evidenced by the fact that we didn't have any regressions reported during the 2+ months of testing in the community. And, quite a few customers found that 5.2.5 squashed a lot of bugs that had been lingering over the prior release or two, including some fairly serious ones related to threading and memory management problems.
In short, 5.2.5 is an especially good time to upgrade, if you haven't done so recently. You can head over to the latest Lucee final releases downloads page, and also check out the Change Log there.

Next, the January 2018 Sprint is underway, and we still have room for adding tickets to this current sprint, so if Santa didn't deliver your favorite ticket in 5.2.5, please let us know. The January sprint will produce Lucee 5.2.6-RC, which is already on snapshot 29. (Truth be told, we started on 5.2.6 development well before the January sprint!)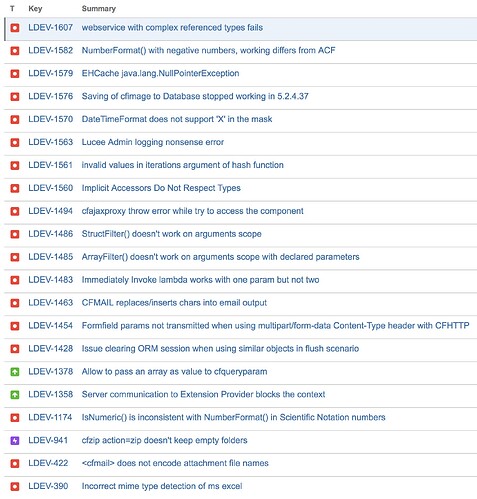 Later this week, I'll be sharing the official 2018 development schedule, which we tweaked a bit based on the experiences (good and bad) of 2017, which was Lucee's first full year of formal/published sprint activity. Also, Team Lucee is growing, with a new developer and PM joining in late 2017. And more! Stay tuned.
That's it for now, but we have lots of other news to report as we kick off 2018.
Thanks for listening, and once again, from everyone at LAS–Happy New Year!