I have been installing Lucee 5.3.6 on a couple of low traffic internal websites for both internal use and education purposes and to become familiar with it. I have been using the default settings and have been very pleased with the results and now wish to start using Lucee on production servers. The servers are 2016 and 2012R2 servers with 8Gb and 16Gb memory and will be hosting about 20-30 medium traffic domains with simple CF apps.
I confess to a lack of knowledge of Java settings and am looking for advice on the proper settings for an installation like this. Can anyone recommend the Initial Memory pool and maximum memory pool should be set in the Apache Tomcat 9.0 Lucee service properties for the described installations ?
Also can anyone reference tutorials or "how to's" for setting and tuning the Lucee memoy?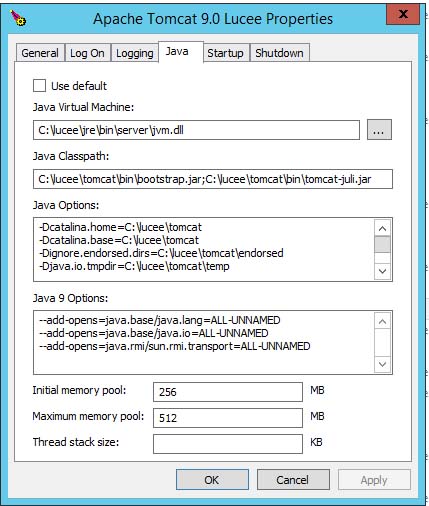 Thank you.