Hi Zac,
this is just a little question, it's because of maybe your highest ranked question: What Java/Lucee Version are you using.
Do you think it is possible to add a text-hint or a pre-text like this during the thread creation, e.g. like this?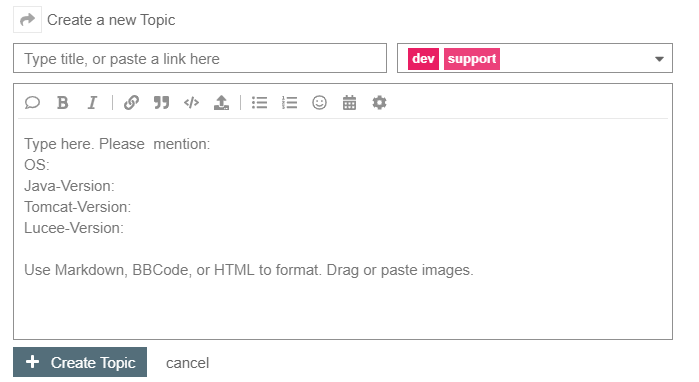 I'm asking you, because I tink you know who is responsible for administrating this forum. Don't know who to ask. I even don't know if this is possible.
Have a very nice day.