In case you haven't seen it, Lucee.org has a new website!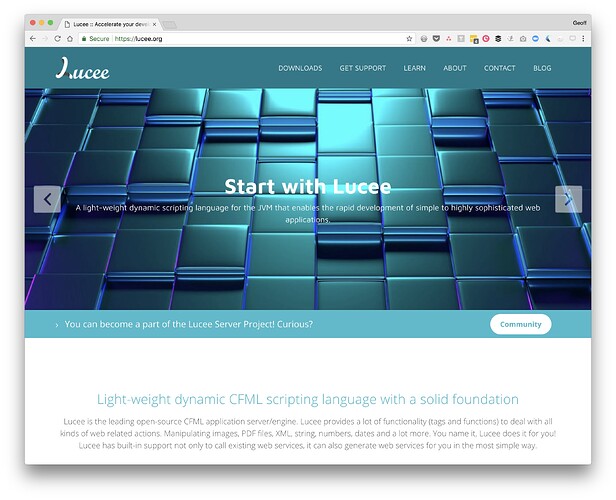 The new site, which is built using the Preside CMS, has been in the plan for a couple of years, and finally, with a team of dedicated volunteers, we were able to make it happen! In addition to a fresh look, our main goal is to make it easier for users to find the information they are looking for.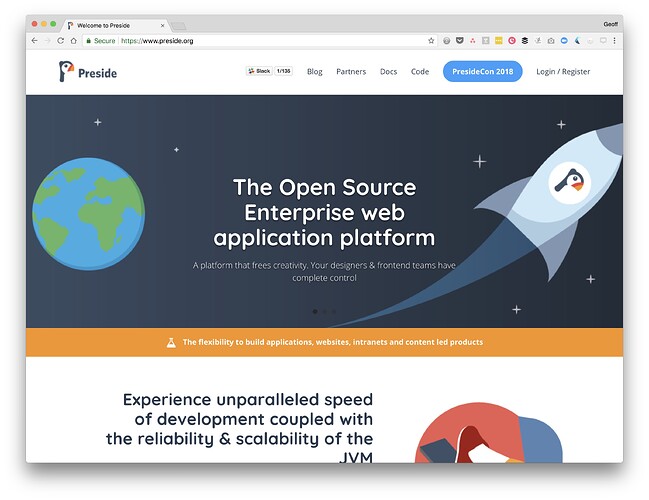 Our new layout focuses on the user experience, new and better content, integrated discourse forum, YouTube videos, and links to great cfml resources.
We are still making updates such as integrating our Member & Supporter subscription plans, starring our GitHub repo, and a few other features. We welcome your feedback!
A huge thank you to Dom Watson (@dom_watson) of Pixl8 and Inge Haverkamp of Toomba for their great talents and many volunteer hours!